Buying a residential garage door is a great investment for your home. It can add curb appeal while cutting down on your heating costs and noise. Whether you're replacing your old garage door or building a new home, there are a lot of things to consider before making your final purchase.

GARAGE DOOR STYLES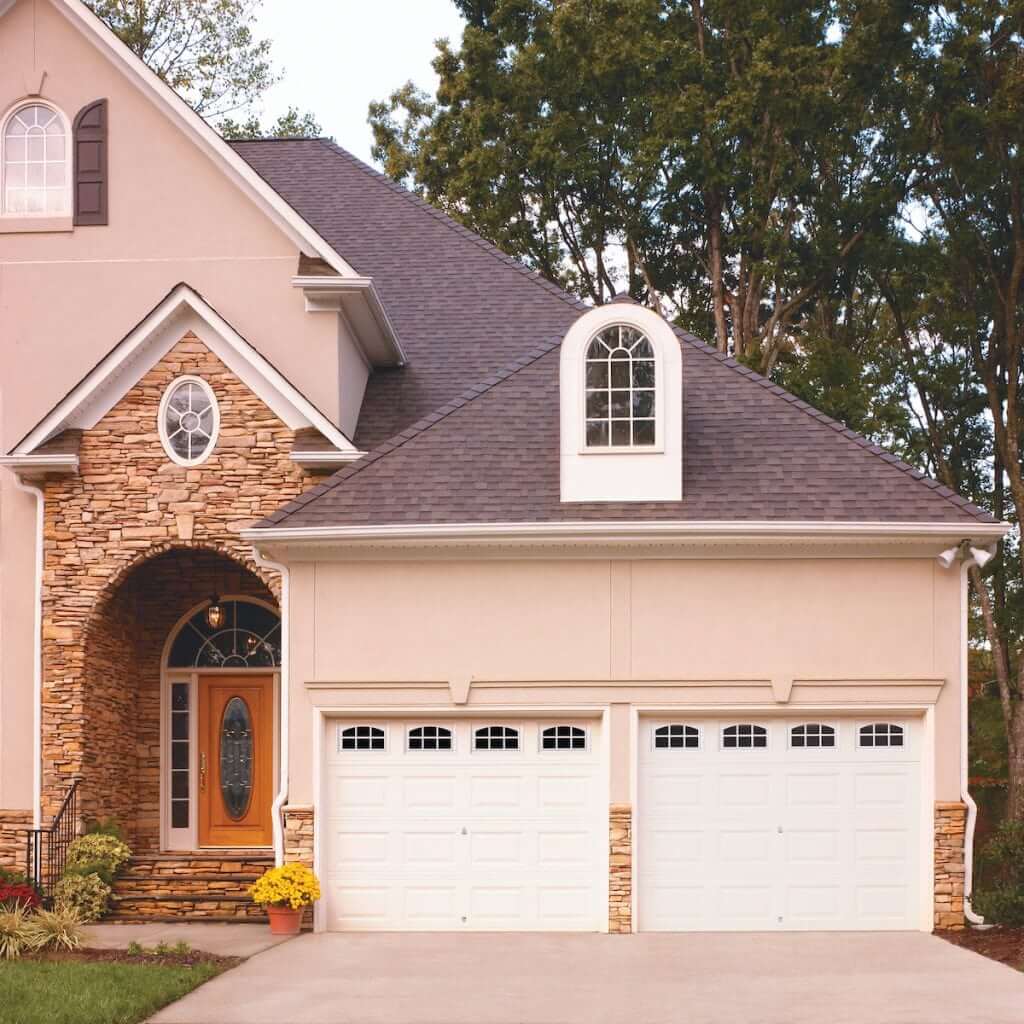 Traditional. Traditional residential garage doors allow you to update your exterior with a fresh, long-lasting look. With four classic style-choices and countless designs to choose from, the Traditional product line will suit the architecture of any home.
Carriage House. Instantly upgrade your home with the allure of our Carriage House line. Gain inspiration from an endless amount of authentic carriage house and barn-door designs and add uniqueness and charm to your home's exterior with a customized early 19th & 20th century Carriage House-style residential garage door.
Contemporary. Kick it up a notch with one of our sleek Contemporary designs. This fully customizable line of residential garage doors melds contemporary elements like shape, material and light to create a streamlined modern design. Take your home to the next level with a Contemporary-style garage door.

MATERIALS & COLOR
Our residential stamped steel garage doors are made from up to 90% recycled materials and manufactured in the U.S.A. Our steel is galvanized and factory painted, with most doors carrying lifetime warranties on the finish. Choose from ten standard colors at no extra cost, or customize with one of our three wood-grain colors or by using the Amarr Color Zone option.

Amarr Color Zone Paint Options
Most of our doors are galvanized-steel and can be painted to match your existing exterior color pallet. There are over 600 colors to choose from and can be customized to suit your home. We use Sherwin-Williams SnapDry™, resistant to UV weathering, dirt and grime. Stop into any Sherwin-Williams paint store and gather color swatches to compare right at home.

INSULATION & TEMPERATURE
Are you looking for an energy-efficient door? Most of our garage doors include three insulation options.
Model 1000 is a single-layer construction door. While it has no insulation qualities, it's our most cost-effective door.
Model 2000 is constructed with two layers of insulation. This is our mid-grade option and boasts an R value of R6.64. Model 2000 is our most economical option.
Model 3000 is constructed of three layers of material to provide an R value of R6.48 – R19.4. This is our highest-grade garage door. All Triple Layer Model 3000 Doors Carry Lifetime Warranties.
WINDLOAD
Wind can pose significant damage to your home. Windload rated doors are most commonly used along the coast, but are available around the country for areas where high winds are prevalent. Standard Wind Load ratings start at a 90 m.p.h. and increase up to 180 m.p.h. with an impact rating for airborne debris.
We have three options:
Standard (low)
Impact (medium)
Dade (high)
Please check with your local building code enforcement office to determine your wind speed requirement prior to selecting your wind speed rating.
TRACK CONFIGURATION, GARAGE DOOR OPENERS & MORE
Do you have a low garage ceiling? We have a track for that. With a few quick measurements, you can determine the headroom required for the track and spring that fits your garage.
We also have:
Garage door openers
Keyless-entry keypads
WIFI capable remote controls
Roll-out garage floor flooring, and more!
Want to update your home's exterior with a new garage door? Consider Garage Door Discounters for all your residential garage door needs!